Right click this window and select "view source" in order to copy the source for this script.
Try right-clicking the sample image and then the sample text link below.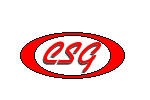 Text Link

No Right Click - Alternate

View the source. (If you normally do that in the right click manner, there are other ways!) This code prevents right click on your page by those looking to steal a picture or see your code. However, anyone wanting to get at your code will find a way. This is merely a slow-down.